Subscribe to our website
Our website subscriptions give you:
Unlimited access to the entire website, updated daily with over 100 new articles each month
Complete access to our online archive of over 15,000 articles spanning more than a decade of coverage
Looking for print subscriptions?
Print editions of Chemistry World are an exclusive benefit for members, fellows and associate members of the Royal Society of Chemistry. Find out more about membership.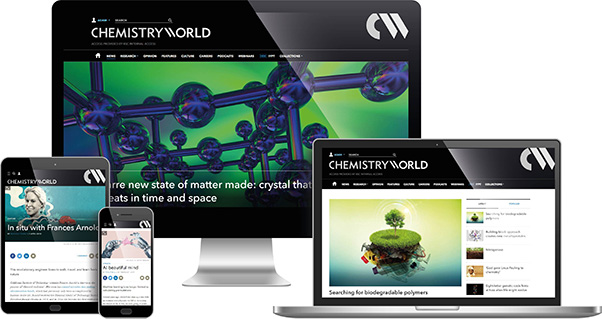 Looking for institutional or school subscriptions?
We work with Exact Editions to provide institutional and school subscriptions. Visit Exact Editions to find out more, request a free trial and place an order.